Flag Ranch - we provide lifetime care.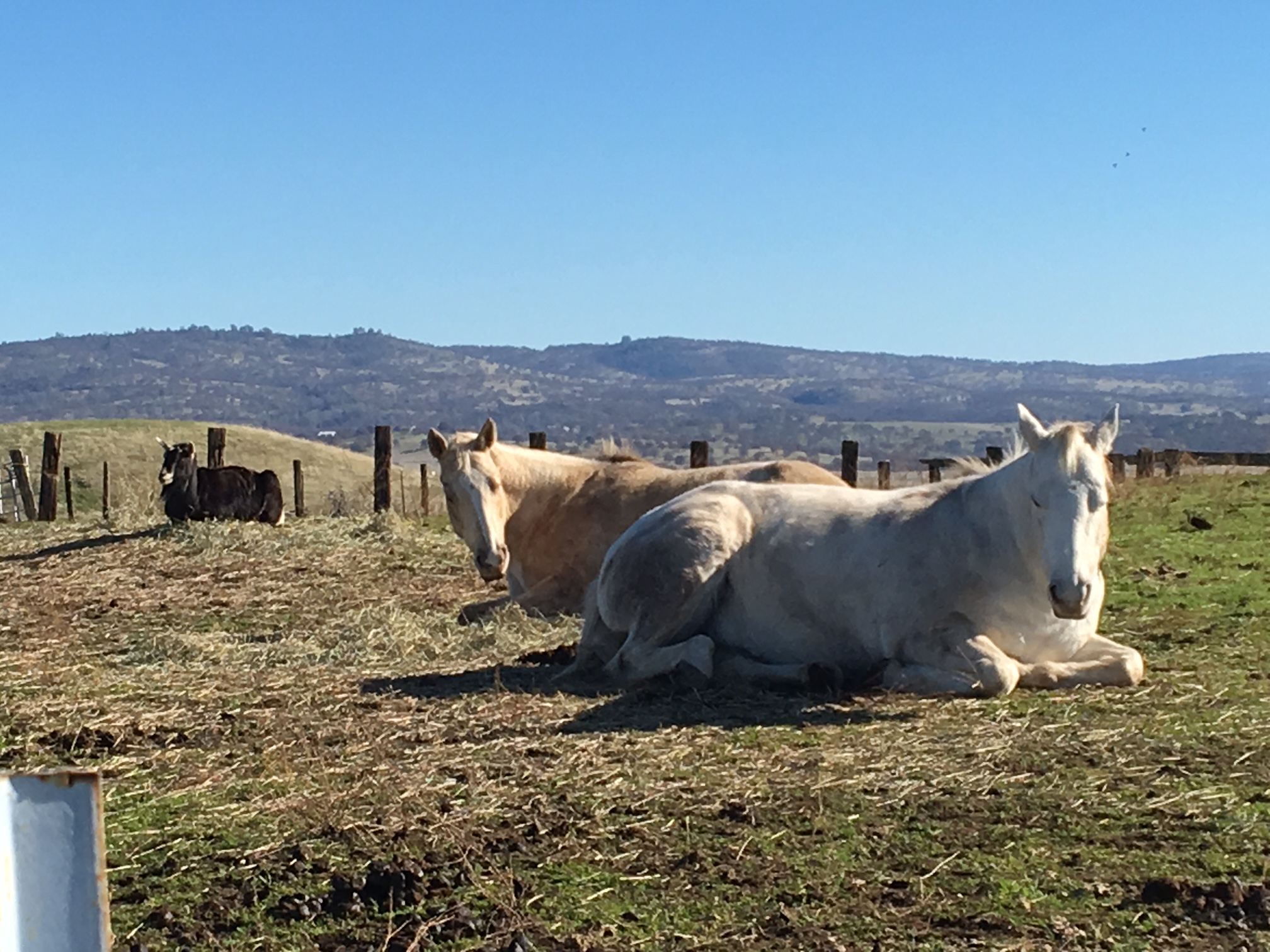 Date of Birth: 2004
Sex: Mare
Breed: Quarter
Color: Grey Leopard Appaloosa (white horse with spots: dapples)
Markings: Dappled nose
TESSA
(Ipress my Harte)
Tessa is dependable, gentle and very friendly. Tessa came from a Canadian ranch that captured the urine of pregnant mares as estrogen therapy for women in menopause. Once scientists discovered that this type of estrogen was causing cancer and heart disease in women, hundreds of PMU (Pregnant Mare Urine) horses – stallions, mares and foals – were offered for adoption or faced slaughter. The Flag Foundation adopted Tessa, who was pregnant at the time, along with Jodee and Christee.
On April 30, 2008, Tessa gave birth to a beautiful filly named Caramel. Today, the mother/daughter pair lives happily together in our herd.