Flag Ranch - we provide lifetime care.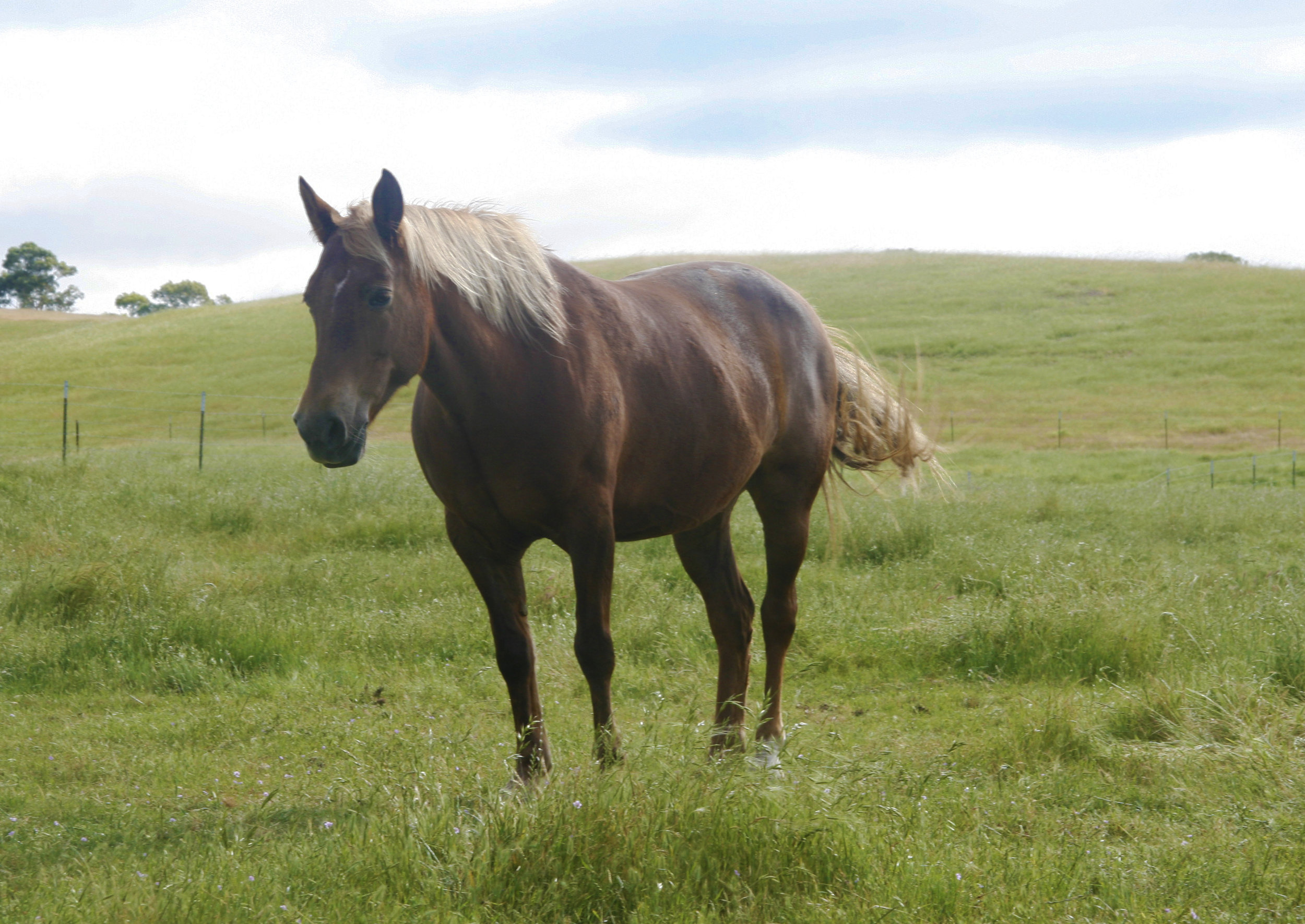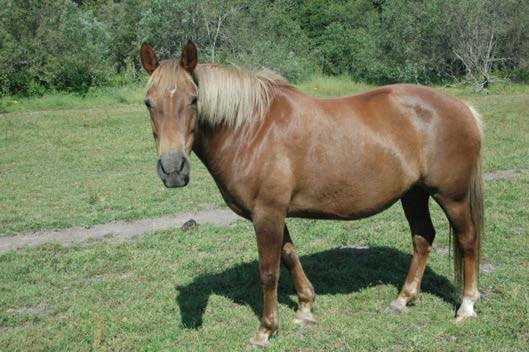 Date of Birth: 2000
Sex: Mare
Breed: Argentine Criollo
Color: Flaxen Chestnut (peanut butter brown) with lighter mane/tail
Markings: Light muzzle and small star on face, brand on right croup, sock on left hind leg
MANTECA
Manteca is shy, introspective, brave and whimsical. She was a talented polo-playing pony loved by her family and rider until she suffered a career-ending injury and they placed her with us. We are blessed to have her and she has fun each day frolicking with our herd.