Flag Ranch - we provide lifetime care.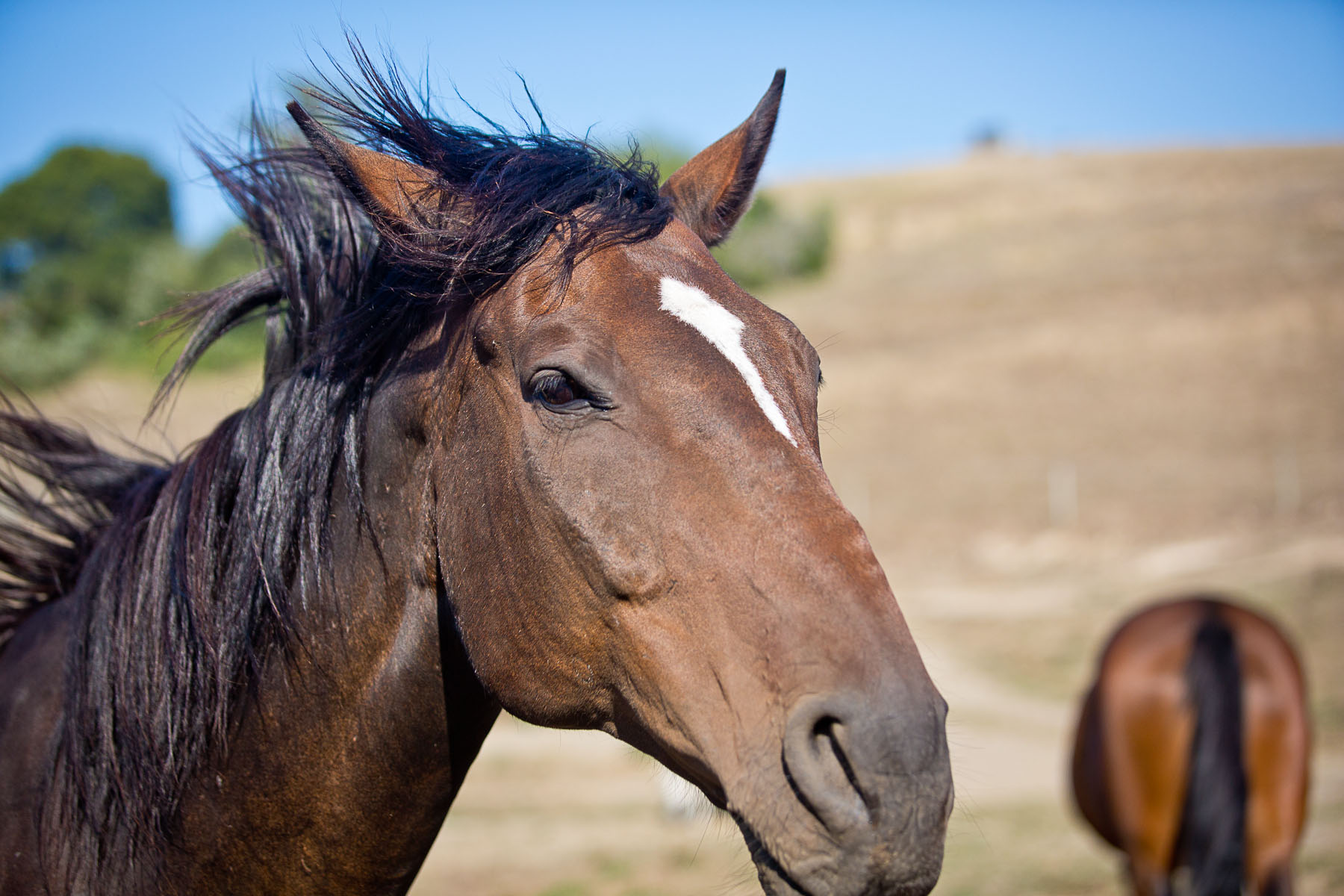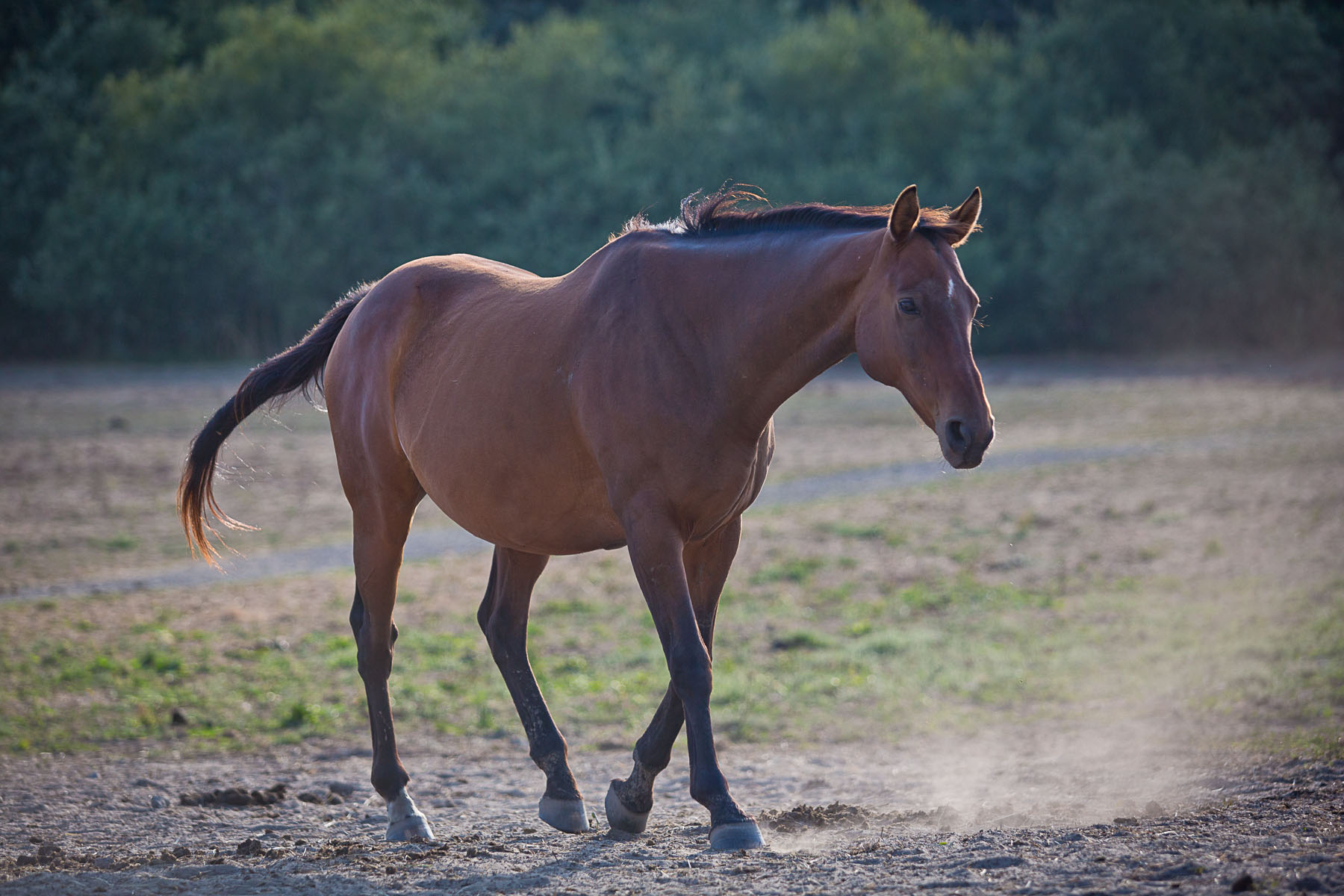 Date of Birth: 1997
Sex: Gelding
Breed: Holsteiner
Color: Dark Bay (seal brown with black mane and tail)
Markings: Star and stripe on face resembling South America, socks on hind legs
JAKE
(CARPE DIEM II)
Jake is agreeable, gentle and affable. A big hearted and strong-gaited Holsteiner, he fractured his pelvis in a three-day event, permanently ending his promising athletic career. He's now deputy stallion in our herd, perpetually surrounded by a band of loyal mares (Emie, Skye, Starr, and Summer).