Flag Ranch - we provide lifetime care.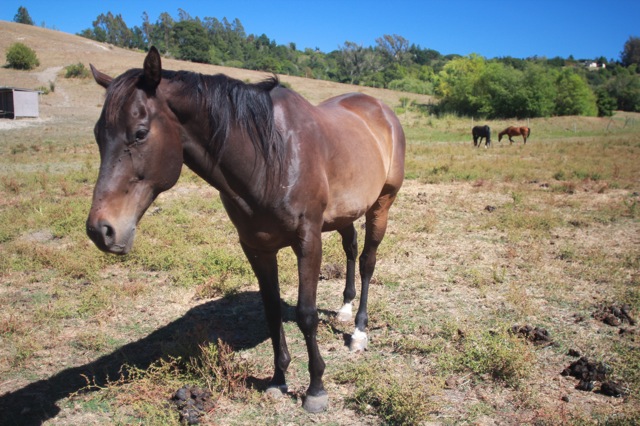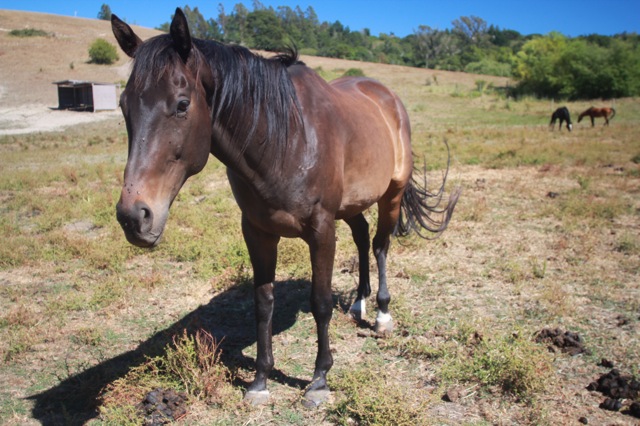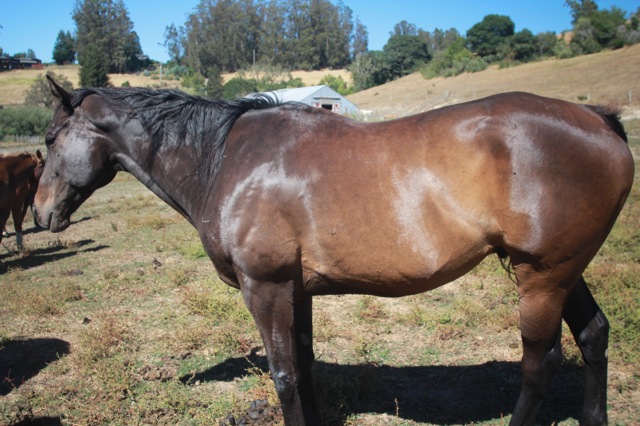 Date of Birth: 2005
Sex: Gelding
Breed: Thoroughbred
Color: Dark Bay (almost black)
Markings: Short rear socks
ELVIS
(Afleet Weeve)
As Afleet Weeve, this tall, big-hearted Thoroughbred won $25,000 on the track as a 2-year-old then suffered an injury. He was put to pasture with hopes of recovery, but ended up being given to a dressage barn in southern California, where he flipped over backwards in cross-ties and tore his hip. A woman there took him on, fell in love and named him Elvis, for the song, "Hunk of Burning Love." They performed in dressage and small eventing until Elvis's hip could no longer bear it.
Thankfully she found us and we love him, too.